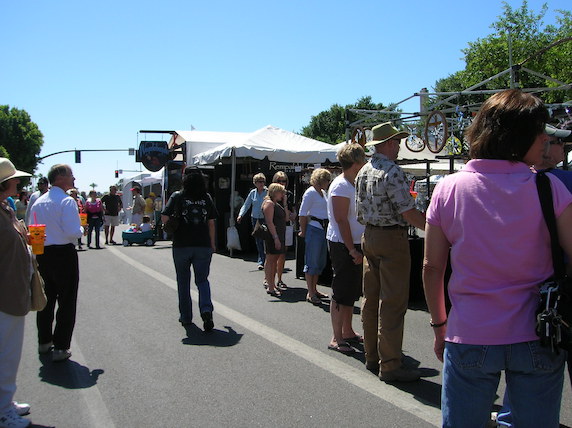 Looking for Something To Do?
Doing stuff can cost money, but it depends on what you like. If you look around, there are many types of entertainment that you can find for free or very little money. My definition of inexpensive is activities that cost no more than $10 per person. The current minimum wage in Arizona is $10 an hour, so I think that if an activity costs more money than the lowest-paid people earn in an hour, it isn't cheap. After scouting around the valley, I've considered the various activities available for free or no more than $10, and I present them here, for your entertainment and cost-saving pleasure! As with all of my sites, this will always be a work in progress, updated and added to whenever I have new information to share (or if prices rise, whichever occurs first).
Not all of the activities here are location-specific, but the locations mentioned are specific to the Phoenix area of Arizona, especially the East Valley.
"Early to bed and early to rise
Makes a man healthy, wealthy, and wise."

-- Benjamin Franklin

"Early to rise and early to bed
Makes a man healthy, but socially dead."

-- The Animaniacs
What You'll Find Here
There's something for just about everyone here!
These are the pages in this site:
General ideas for activities that people can do for free or very little money and places where they can go to find activities for free or less than $10 per person.
Things to do on dates that don't cost much money.
Museums that offer free admission or less than $10 per person.
Places to eat where you can get a meal for less than $10 and some tips about how to get more value out of eating out.
Contact form where people can ask questions or suggest activities to add. Note: The contact form isn't fully functional yet. This is a test form.
Lists of places where people can find free or inexpensive entertainment and links to other sites.
"It's good to have money and the things that money can buy, but it's good, too, to check up once in a while and make sure that you haven't lost the things that money can't buy."

-- George Lorimer